I'm Bored
August 28, 2010
Nothing ever stays the same and
We weren't built to last
Tomorrow will be a new surprise
That shakes your earth until it crumbles.

Maybe it's not me
It's just the world that changes around me.
Then in a few years
The world will see me differently,
And I'll just see the ruins

Maybe I'm just confused
And have mistaken common for boring
But boring isn't dangerous like the world I'm living
Boring isn't a challenge
Boring is an excuse to leave it all behind
And do something less boring.

And so we wait for the perfect moment of boredom
When we're watching de ja vu pass us by
To slam the back door quietly and run to the last beginning

It's not fair for us to live the life the way you left it.
It's not only our opportunity,
But our duty,
To change people's eyes
And point them in the right direction.
We need someone we can talk to
Who will listen
And who will guide us.
But you weren't there for them
When they needed you most
Because you got bored.

The person they need the most
Is the person who tells them
Which foot to use
When they walk away.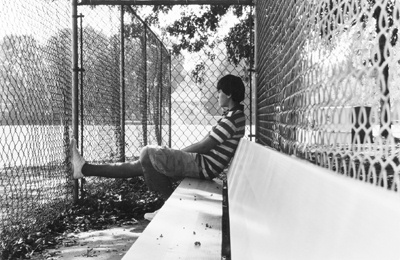 © Kyle W., Pompton Plains, NJ