Painted with Love
August 28, 2010
If only I could proclaim how magnificent is thee
But the most extravagant of words I find are far too weak
Like calling a flaming forest fire an ash or the sum of all mighty oceans a creek,
Your glory is too great for any one to speak.

The day when all bow down to you is the day my longing soul awaits
Mountains, sunsets, & a child's bright smile, are the paintings you loveingly create.
You gently hold the paint brush as you cover the world in shades of love,
you step back and admire your creation from above.
You display man & woman, your favorite masterpieces, in your gallery you call earth, and because of it's pure brilliance, no one realizes its full worth.

Conductor of the world, You create such a sweet symphony-
The hush of wind, the crash of waves & a baby's soft cry carry Your carefully written melody

A nurse caring for a wounded soldier, a fireman bravely risking his life, a family bonded strongly after sharing together in strife- These low harmonies, though sometimes mysterious and dark to our simple ears, claim you as the composer- you see what beauty will come from tears.

As you blend a medly of high & low notes, high and low times we receive- for if a song contained only high notes, their beauty we would not see.
Because you write in low notes, the high ones that follow give us hope- You assure us we can only climb upwards, when we feel at the end of our rope.

God of splendor & wonder who reigns holy in Your throne-Continue to shine down your love, for we live by you alone.
You use your art to reveal just a small glimpse of your beauty and power, from your love may we never cower.
You guide us to raise our eyes and hands in awe to the painted sky, whether broken pottery or a joyful finger-painting, to Your name we come to cry.

Our gifts to you are as stick figured drawings, made with effort by a child. We give them meekly to an artist with endless talent and tools, and still you say to us "Your work is beautiful."
Thank you, Lord, God above,
though we can not praise you enough, You kindly allow us to offer you our best, and what you give back is pure, honest love.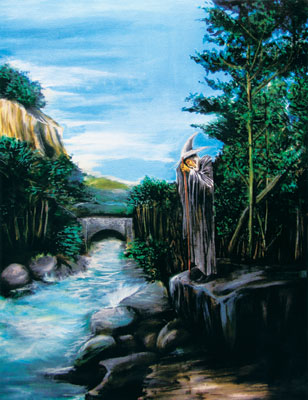 © Mick G., Bellevue, NE