Tainted Soul
August 26, 2010
I promised I'd be stronger
Make my heart cold
And speak hard truths,
But when it came to it,
I didn't feel they were true
And my heart was warmed.

In her presence,
I'll always take her side.
Even if I say I won't.
She has my power,
I gave it all to her.
I can never be anyone else's.

I can't lie to her
It's like that truth-telling potion.
But instead I only have to drink in her face
And know that I'm weak.
She can wiggle her nose
And I'm her puppet.

Her arms around me
Is the greatest feeling.
It's like floating on air,
While everyone else is confined to the ground.
Her almost moments,
Make it hard to wait and see.

I love her too much,
Is that so wrong?
If it is a mistake, it's mine!
No one else can have me,
Not like she can.
For anyone else,
I'm a tainted soul.

I understand her,
Like no one else ever will.
When everyone else,
Can't stand what she's saying,
I take it all in.
Hear every word.

I'm going to hold her,
Hug her and Love her.
She's like my own personal waltz,
the strings playing softly.
She's my dance partner
And my biggest competitor.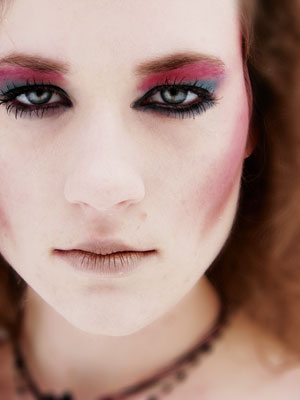 © Elizabeth H., San Bernardino, CA