Thoughtful
August 24, 2010
I feel a warmth.
I feel a sense of security.
I feel the suns rays dancing across my face.
I feel the sand between my toes.

I see a retreat.
I see a place away from the chaos.
I see the waves crashing against the rocks.
I see the wind pulling the sand along.

I hear the serenity of it all.
I hear the calming effect.
I hear the sound of the water splashing the shore.
I hear the sound of my thoughts for the first time in weeks.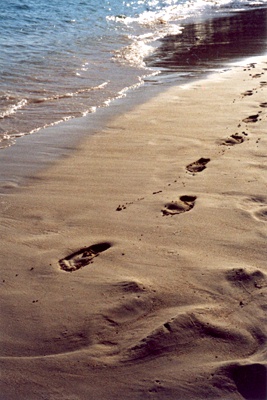 © Ashley B., Potomac, MD