Forest Walker
August 16, 2010
I smile to myself on this starry night
as I look upon the forest's might
I'll dance and sing around a tree
as its song is whispered unto me.

I am odd to several others
since I've never had any mothers
but that doesnt bother me,
for I've got my forest and a tree.

They whisper soft as a feather
and grow for me soft light heather
With them my laughter is pure,
For I know my safety is sure.

All whisper many a song
when their trust I earn.
Yes, this is wehre I belong
and as I live, I learn.

Look for me and you will find
under a tree with peace of mind
I wander as I live my life
and I'm free of any strife.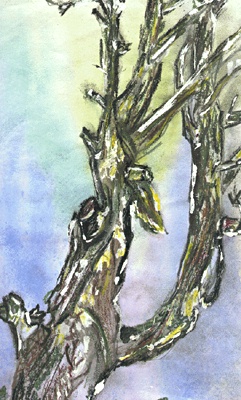 © Sasha H., Morristown, TN