The Slow Death
August 15, 2010
You kill me slowly
with those boiling bullets
that come through your teeth.
words or "truths" you call them... yea...
that's the name..
But I call them murderous mouth grenade.

What you say is deadly
for it is soul homicide
It leaves my heart
spontaneously combusted,
and I feel petrified.

I smile and dodge
the AK-47 machine gun
insult you just made.

Then I almost ducked past,
the hurtful antique rifle phrase
you just blast.

This one was it,
you've done it now,m'dear.
Do you think you've made a point loud and clear?

well, you did nothing of the sort
but you did do worst
just to start,
you splattered my spirit,
stabbing me in the heart.

Don't you see the blood spots trickling down the wall?
Don't you smell the odor that lingers where ever I walk?

Now slowly, but surely
i'll die..and as the pain oozes through.
Hopefully someone can save me..
Sergent? Lieutenant? solider? crew?

Nobody can rescue
because your words go deep
so they leave me to try to heal
with no bandages,no M.D.

so slowly I die as i hear
"what's true"
and i'll make sure that
when everything is said
all proceeds go to you.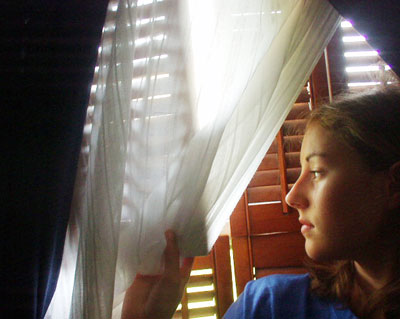 © Candace R., Mt. Pleasant, SC