Mirrors Aren't Prejudice, We Are.
August 17, 2010
The air is thick with rocks of ice
Quickly moving with the air.
Pillars of wood sprout from the earth
In order to show their dominance.
I am locked in my wooden cabin,
Which is being hugged by the snow.

I look through my brittle window
Only to see retched words carved by stone and metal.
The pillars sickened with themselves,
Are made to wear it
As a warning,
As a threat,
And as a tag to myself.

They are words of disgust.
Written by people dozy to the world.

Their eyes of judgment gaze at me
Even through the pillars of wood and rocks of ice
For people are obsessed with judgment and gossip.
Their eyes sting my nerves with nails
Only enough to leave a mark
Each time they stare.

Their works might cause me misery
And their actions might cause me injuries,
But my mirror is my best friend
And my reflection is my own
And my outlook on myself.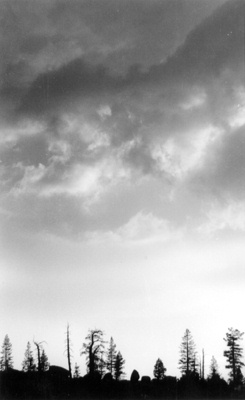 © Steve S., Marblehead, MA