Fierce Lullaby
August 9, 2010
It reaches to me
Speaks its gentle words
And sings a lullaby in my ear
As it touches me
I feel safe,
Secure,
Loved,
Yet,
Alone,
Scared,
Dreaming,
Why me, I silently wonder
Why am I the chosen one?
But it is too early
I will not go with you behind the sun
I cry to you
But do you hear me?
You laugh and stand there mocking me
I wish I were not here with you
My parents always said never to talk to strangers
But did I listen, I wonder
For then I would not be here with you, would I?
Let me free, I shout, let me free
Please.
Okay, you said, its time to go
So I open my wings and try to fly
I try to leave
But I can't
You will not let me
The whicker around me becomes stuck
Hush baby girl you say
You'll get it
Fly home to mommy
You tease me
I guess I forever will remain a baby robin in an eagles nest
Waiting,
Watching,
Wondering.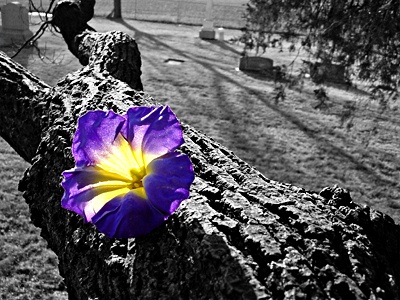 © Greg K., New Lenox, IL