Music
August 4, 2010
Music
is world wide.

Every culture has touched it
and made it it's own.

Every piece of music is completely
unique,
But somehow every piece is the same
as another.

Music makes a reaction.
Whether it makes your heart
Snap
sigh
scream or
soar
it is a voice that binds out souls toghether,
and it can create peace
whenever the world needs it.

Music touches the world,
whether we like it or not.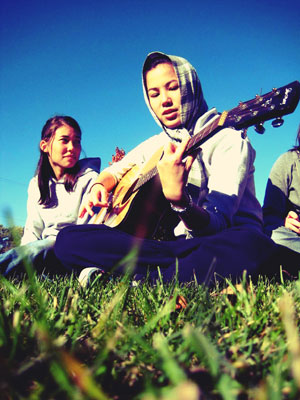 © Seita O.