Brother...
July 25, 2010
Brother,
I remember blue California skies that we grew up in.
So far apart and yet so close together.
I have to thank you for picking on me.
Hurting my feelings,
It made me stronger.
Made me who I am today.
I used to think you didn't love me, you never cared.
Things have changed since then.
I was wrong.
I get it, you don't show emotion well.
I know now that I have someone reliable in my life.
Somone responsible who would do so much for me.
With no expectancies of repayment.
And who I would do so much for.
With no need for compensation.
Who would take care of me in my worst days.
Who I would go to the ends of the galaxy and back for.
You have to admitt, we'v been through the best and the worst times together.
Never talked about it.
We never intentionally healed each other.
But could we have made it alone?
I understand now, you weren't angry with me but more of the need in you for someone you missed.
Your bestfriend.
Our brother.
Thick and thin we stoof together.
Never could turn our backs on each other.
I know that I have someone who I can go to in need.
For care, hope, and guidance.
Someone who could come to me with anything.
Someone who I wouldnt turn away.
So Im sorry for the things that happened.
And those things I had to say.
All the annoyances.
The pestering.
You're an amazing, irreplaceable brother who to this day I have nothing but love for.
And absolutely no hate.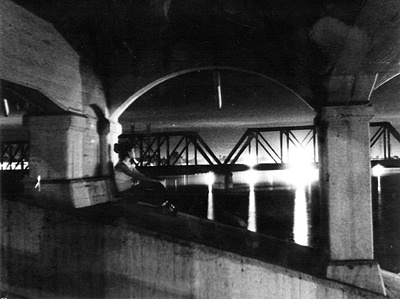 © Joan W., Mesa, AZ