What is love?
August 2, 2010
What is love?
And what is the point?
It's a question that might not be answered.
You may not know the definition
But you may know the feeling and depth of it.
Its like diving in an ocean that is warm and pure.
The sand under your feet disappears and in its place is a door.
And when you open it
You feel like a baby turtle
Peeking out of your shell and seeing a whole new world right in front of you
That's full of life and magic.
Is that what it feels like?
Or maybe it feels like tripping in a hole and come out,
Falling into the arms of the clouds.
You jump off feeling like your being carried through the sky.
Soaring between mountains and diving under bridges that seems never to end.
Have you felt that way?
Have you felt that wave come over you?
For if you have
Be thankful,
And if you haven't,
Be ready for a wind to take you off your feet.
For love is wild,
You cannot tame it.
It's not another definition in a book,
Or a phrase that doesn't travel.
For it's all around us,
In the music that comes out of our mouths,
The prayers that we pray,
And it's in the light at the end of the tunnel.
So what is love?
Well, that is for you to decide.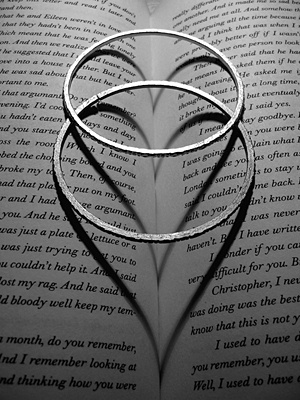 © Julia K., Old Tappan, NJ