In the Thick Umbrage
August 1, 2010
I wasn't walking in the wooded area;
I was stumbling.
I was blinded by
The thick umbrage.

When I was at the end,
Where sun took place of foliage,
The heat hit me.

Though the trees had made it
So I could not see,
The light was still
unpleasing.

So, I'm faced with two choices.
They're on the polar end of each other.
Go into the sun,
Or be happy with complete darkness and cover.

I could stay confused,
But keep cool.
Or I could see more,
And burn, too.

So...
I stayed in the sun.
I saw what the shade had hid away.
I didn't like it... I walked back shade's way.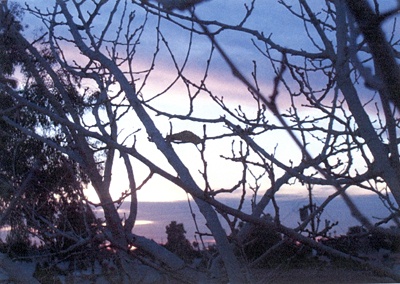 © Delia R., Phoenix, AZ