Dermis
July 29, 2010
Skin knows
How time grows
When skin is untouched:
The leaf spat from the mouth of an oak,
Swirling to the sidewalk,
Kicked into the gutter by someone
Who didn't even know it was skin.
I mean leaf.

Skin danced,
Slept,
Woke in the mornings to an empty bed,
And learned to forget
The goodbye hugs,
The goodbye notes,
The goodbye songs.

But skin never felt seen,
Never known as a page in the book,
Or even a word
For the fact of the matter:
Lips like apples,
Tongue like pears in a rusty sink,
Sickening SCREECH of an antique doors
Opening to rooms
full of thyme
And electricity.
But skin had hope,
Just like skin does,
Heals over wounds,
Stitches itself together a new road
For visitors to mill over.

Love is breathing yourself in,
yet skin doesn't forget where
The scars came from:
Cotton, sweat, and coiled springs.

Even now, when skin is not alone,
It remembers a time when it was
And thanks God for tourists,
For people who go places
much larger than themselves;
for people who too know God,
who too have scars,
who too have

skin.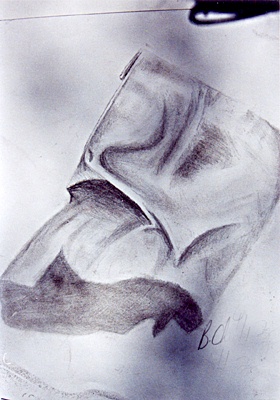 © Brandon C., Concord, NC