Killing Her Slowly
July 27, 2010
She walks out of her room with the glass in her hand.
She stares down at the coke with rum in it.
She's only 14, and she's abusing life.
She doesn't understand the greats of it.

She pours the liquid down the sink and stares, leaving the mess behind.
She doesn't want to live a life like this.
Abusing herself, she cries at night.
Her arm is covered with the scars from a knife.
She can't take it back, oh how she wishes she could.

She closes her eyes and re-thinks her life.
The tears fall down and land on her pillow.
She hugs herself and wonders what she's done.
She wishes she could have another chance.

She reads her diary, over and over.
Oh, how her life isn't even that bad.
She takes everything for granted.
She wants to change herself but she needs help.

She's too afraid to tell her mother.
She hates her father, but she loves him.
His words bleed through her heart, and she cries again.
Her family loves her, but they're never with her.

Some days she wishes she was never born.
She hates herself for everything she's done.
She says the wrong words almost every day.
She cradles herself on her bedroom chair.

She goes back to school in another month.
She wonders how hard the students will be.
She only started hurting herself from them.
She added more reason to that list.

She crawls on her bed and lies down.
She rests her head on her pillow.
She closes her eyes, and she falls asleep.
Maybe someday she'll forgive herself.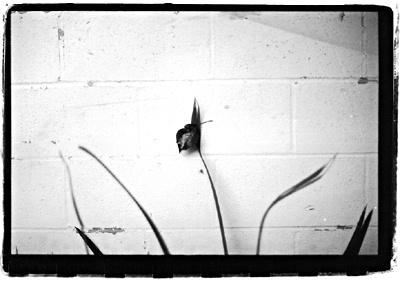 © Rebecca W., W. Hollywood, CA