Crushed, Actually
July 18, 2010
I took you for granted.
In my young mind,
You were a permanent fixture.
I thought you'd always be right there,
The whole time, ready to help me along the way,
And I believed you would be one of those rare few
People in life. One of the ones that knew me through
And through. Maybe even better than I do.
Then again, I never realized a father could
Just leave his kids like you did.
I know better now.
And I still see you,
And I still love you,
Because a child will always love their father
In some fragile muscle,
Like my heart.
I'll always love my father.
But you did break it,
My heart.
Actually, crushed
Is a better adjective,
For the way I felt,
When my family broke apart.
And yes, that's all in the past.
I just wanted to say,
That it still hurts to know,
Some other little girls,
As in my little sisters,
The ones that I only share you with,
Not my mother,
Have you as a father, and see you everyday.
I suppose I feel like I should have the first claim
Because I'm the eldest child,
But I really have the least weight in your life,
I'm barely present,
And I honestly resent it.
I love my life as it is now,
And I love my family.
But a father was never meant to just ditch his family, his roots.
And leave them, only to come back and visit on weekends.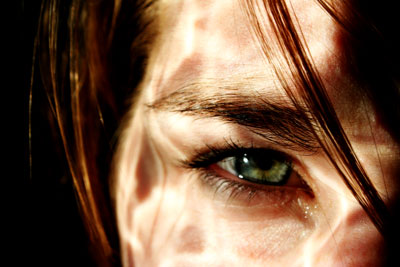 © Monica L., St. George, UT