I need you back
July 18, 2010
You've been gone for days now.
Way too many to count
Though Id like to think I lost track just yesterday.
The sweet smell of you is finally fading off your sweatshirt
Im losing you a bit more and more each day
I try so hard to hold onto our memories
To a point where I almost force myself to think about them
I do dream of you ever night though,
Ever since the day you left
Its always the same thing too,
Youre laying next to me,
Keeping me warm and safe
And I reach out to grab your hand
To interlock your big, warm, rough fingers with mine
But you just lay there, smiling sweetly at me, sadness in your eyes
Making my heart explodes with emotions
Craving your touch even more
But I cant seem to find your hand
And then the room goes cold.
Ice cold.
I'm desperate now
Desperate to feel you one last time
Desperate for your warmth to thaw my cold, shaking body
But no matter how hard I try
I can never find your hand
I can never feel your soft warm skin
And I can never understand why I cant have you
When youre just inches from my face.
Where I can hear your heart beat
Slow and calm from your chest,
Unlike mine, beating through my ribcage
That's when I wake up
And turn over to the side of the bed where you lay every night
And swallow back the pain
As I lay my hand on the cold sheets
And face the truth.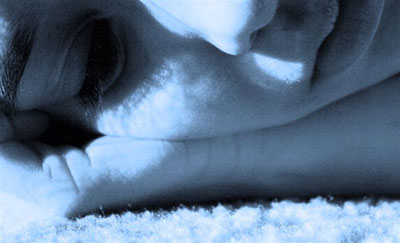 © Paula B., Katy, TX