suffocating
July 13, 2010
it seems as though
you don't even understand
the complexity of the situation
yet you have me running back
seeking your asphyxiation

i'm so close to breaking free
but yet your grasp
is so unbreakably strong on me
i'm on your perenial bungee cord
and i'm falling faster than the speed of light

if i could just make it to the very bottom
and grasp a bit of the concrete--I'd...
and then you say the word
and just like that
you've got me breathless

and your the reason i come back home
yet you're never the reason
i stay
just when i think i'm okay
and snapped right back
into your disarray

just when i'm about to close the door
you've got me curled up
on this asphalt floor
you tug at my heartstrings
and i can't leave
i can't breathe

and suddenly i'm at the heads of
your wrathful smother
why do i bother?
i'm no match for your hold
why do i even try?

we both know
i'll be right here.
suffocating
till the day i die.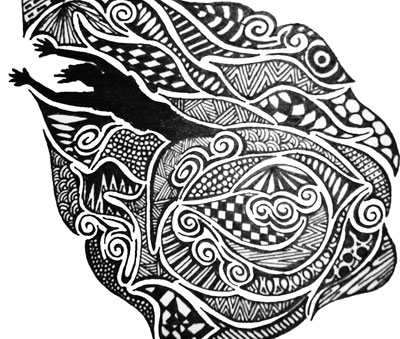 © Caroline B., Haworth, NJ