Ode to Barney
July 11, 2010
"I love you!"
The emotionless words echo in my ears,
your corny songs are like taunting jeers.
You are a big purple Dinosaur with thunder thighs,
green spots, yellow toes, and heavily lashed eyes.
Your voice is torture, torment to my heart,
how I long to rip you apart.
And yet, my baby brother adores you,
taking in your "words of wisdom" as if they're true.
You should see him watch you, as if you're his lord,
he prays to Barney, on his own accord.
You are so dumb,
but when my brother begs for you, my parents always succumb.
I know you teach kindness, manners and love,
but there is more to prosperity then the words above.
You bug me to death, with your Santa-Clause voice,
only when you're deceased will I rejoice.
B.J and Baby-Bop are just as erroneous,
yellow and green and undeservedly famous.
I hope you hear this, the finally see,
how awful you are to teenagers … to me.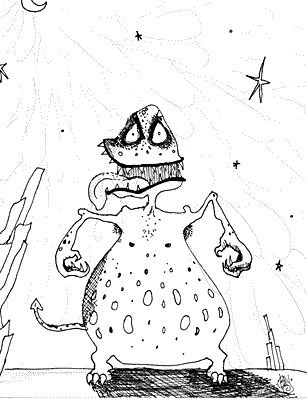 © Billy A., Phoenix, AZ