What no one sees
July 6, 2010
In a concrete jungle,
Buildings touch the sky,
Garbage invades the vacancy,
Cars whiz by on the street,
Billboards block the sun,
the landscape is bathed
in a dull, gray glow
lights flicker advertisements
of the latest gadgets available to
the impressionable public,
people pass with thoughts whirrling
faster than their mouths can move.
Smog fills the air, creating a thick,chocking pocket
Pale faces reflect similar emotions
unfulfilled, greedy, and hopeless.
Yet, amongst all the chaos,
a single yellow flower blooms in a
small crack of pavement.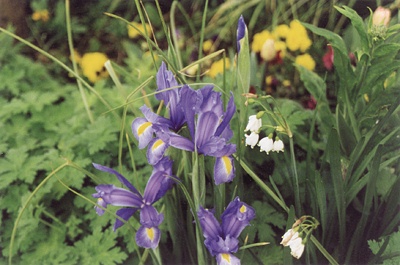 © Kelly G., Norwell, MA