under toe.
July 1, 2010
the waves are getting higher
we're getting closer
feeling even younger
we've got nothing to lose.

the stars are looking sweet
you laying next to me
side to side
watching the moon shine on us

let's forget the chasing
all of the heart breaking
splash away all the tears
cause honey we'll find
that without the rough tide
our love is real.

interlock out fingers
swim until the moon sleeps
smile for all we feel,
cause when you forget the rough tides
our love is real.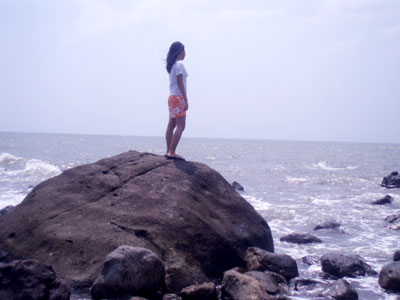 © Grace L., Bacolod City, Philippines