Unanswered Questions
June 25, 2010
Broken hearts need answers.
Look me in my eyes,
And speak the truth.
Was all of this a silly fantasy?
A fairytale you led me to believe.
Beyond the pain of loss,
My eyes no longer see.
Was this all a game to you?
A game in which I played the pawn.
Showing me affection.
Just to see what I would do?
Did you play me like a fool?
A silly fool who trusted you?
Did you ever wait til I was gone from sight,
To take in your arms another girl?
Showing her affection,
Destroying my delicate world?
I trusted you with everything I had.
Did you enjoy breaking my heart?
Watching me go mad?
Why didn't you save me from the rubble?
Was I no longer worth the trouble?
Did you ever look into my eyes,
And tell me hurtful lies?
Did you ever truely love me?
Did you ever really care?
Was your heart even ever open to share?
Broken hearts need answers.
A thousand answers,
To a thousand questions,
That I'm afraid to ask.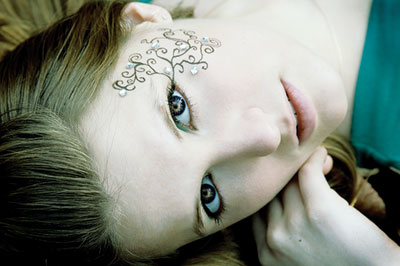 © Michelle B., Blairsville, GA