Everyone's a Freak
June 29, 2010
Normalcy does not exist.
The word "normal"is nothing but a hazy mist.
No one can be normal if we are all unique.
In fact, I say that we are all just freaks.
But each and every freak has a gift.
Life is a freak factory where we all take a shift.
And we work and work and work away,
Trying harder and harder each and every day.
Some try harder to be lazy,
While others strive to be crazy.
Many want more money,
Yet everyone wants life to be sunny.
After all, life should be bright
Whether or not it is day or night.
We are all different but on one thing we can agree
We all want to shine and be the best we can be.
And nothing is more beautiful than a circle of shining freaks.
Even that could make the all-powerful sun look weak.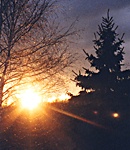 © Christy S., Germantown, NY