The Moon's Child
June 24, 2010
As the sun sets,
I begin to feel the weight of the world
seem to crush my lungs.

The warmth of the sun is gone,
but the chill that the night brings
feels so right.
As if I finally belong.
I walk on into the night.

I can hear them howl at their moon
as if it was their god.
They were worshipping it.
With it's bright cratered surface,
it seemed as if it was all that mattered.

Still walking into the depths of the night,
I felt more alive then I ever did before.

The wolves crossed my path,
Their leader bowed his massive head down to the ground,
As if i were the Moon's Child.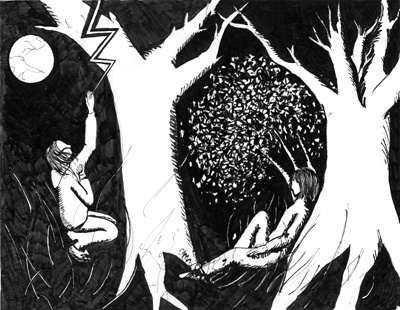 © Blair B., Davis, CA