Never Wanted to Go
May 31, 2010
I never wanted to go.
It had been a Saturday night,
Ten o'clock or so.
I had gotten back from work
When they called me-
I never wanted to go.
I told them I was tired,
Would prefer to stay in tonight,
But they wouldn't hear of it.
"You never have time to do anything anymore,
Come on, we're your friends."
And that was it,
All it took to convince me.
So I went,
But I never wanted to go.
They picked me up a quarter to eleven;
I hoped into the backseat of the jeep,
Greeted by the smell of smoke
And the loud, blasting music.
Friends smiled at me,
Some I hadn't seen in a while,
Telling me of a party we were going to.
I smiled, too.
I told myself that I had wanted to go.
Hours flew by
Filled with dancing,
Blaring lights,
Alcohol;
Of course I had wanted to go.
Half past three we were driving back,
Laughing,
Completely wasted.
The rain beat down,
Making it harder to see.
But that's no excuse.
It wasn't the rain's fault,
It was ours.
For not seeing that turn,
Not till the last second.
But then it was too late.
The car slid from the road,
Tumbling down the hill.
Voices screaming
But there was no one to hear them…
I never wanted to go.
But I did.
And now my body lies beaten up
On the bottom of a hill,
Tangled in a mess of glass and blood.
Maybe someone will find it in the morning
And drag it out of this ditch,
But now it lies here,
Cold to the touch,
Its heartbeat growing weaker with each passing second;
By morning,
I'll be dead.
I never wanted to go.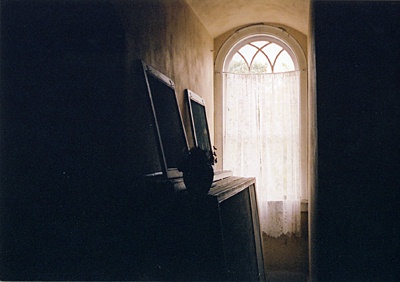 © Kandi B., Vacherie, LA