The Hardest Part
June 16, 2010
I crawl out of my warm bed
A perfect morning,
Take a step down and hear the cries
soon enough,
i know for fact,
the tears should be swarming.

What about them?
That's what you call me
I am a person,
you know.
i sincerely,
yes i do
have individuality

The moans of my mother
She is hurt by her child
She is leaving me alone.
she calls, and calls,
her happy left child
but receives,
ended service when dialed.

The hardest part about her move
Is not knowing she is gone
But hiding my pain and having no comfort
I have lived hidden for so long.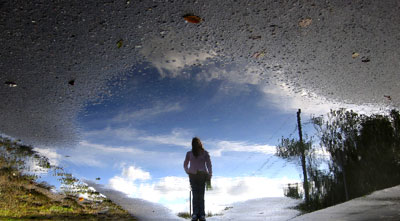 © Daniel H., Oak Bluffs, MA