My demise #1: The amazing show case- Raven
June 17, 2010
Just sitting in my 'room' contemplating my demise
and it will be a huge surprise
to those of you who cry,
because I never left my room
I was always hiding from you because
I was to shy to trust in you
and I was shy to show you why
I cried, and now you know
I wonder...
why is it a surprise
to you?
That I never lied.
To you Im just a prize.
To show me off like Im an
object in a cage
and so you call it a room,
to me it shows little respect
I will sit here trapped for ever
up here for you people as a showcase
it's dark and I fall victim
to the nights...
when I can get a quiet moment
from you and all your costumers
who buy a ticket to see me wither
and die
they call me Raven.
black oily hair and blue eyes.
I feel carnivorous
Im hungry
I long for dark weepy nights
and eating souls.
and so they call me
Ravenous.
To stay here...
it will be my demise.
So surprise!
For I have died.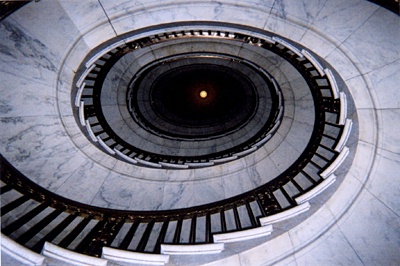 © Kyle T., St. Joseph, MO