hugged by walls
MAG
June 10, 2010
I'm being hugged by four walls
Or better yet strangled
They hold me hard and don't let go
I can't find how to escape these prison walls
The ones I constructed when my
parents divorced
I hold my head
And scream "How this can be!"
I can't accept the fact there is no more family
I cry while thinking this can't be
I miss those old melodies
I'm being hugged by four walls
That don't let go
I pull a frame of that summer
The summer that is now dead
In it, me and my fondest memories
Mom, Dad and brothers all being hugged
By the wind from the trees that hung
I gasp, a tear falls fast
I can't recall that happy past
I wish our family was like way back
Together as one.
But now we are so far apart
That I feel our love won't last.
Because of that divorce
there is not a meaning for the word
"family" anymore.
I'm being hugged by four walls
Instead of the four people who once meant my world.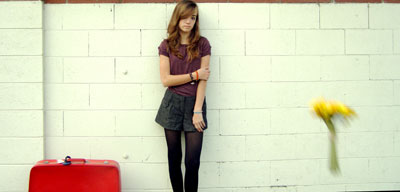 © Austin K., Studio City, CA