Answer
June 14, 2010
A group of people. Yet all alone. Waiting for a text message, stareing at my phone. Day turns to night in the blink of an eye. You made my heart shatter, you made my heart fly. Believing lies, dislike the truth, & you wonder why i avoid you? The sun starts to cry & the rain came down. Suddenly their smiles turned to frowns. But then the moon rises, forgot all the lies is this thing finally turning around? The sun wipes its tears and the stars start up smilin. just two people. yet never alone, my phone comes to life with your ringtone. i answer it, i hear your voice, i cant do this, what is my choice?
ANSWER ONE OR ANSWER TWO???
~ring-ring~
do i answer? is it you?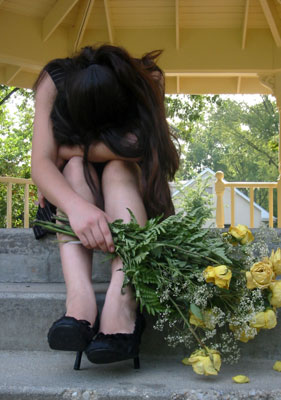 © Martha V., Morton Grove, IL