YOUNG ADDICTION.
June 7, 2010
The memory of that eventful day;
Is very dark and shady.
The words you said to explain it all;
Faded away as, time called.

I remember bad news
And I remember police
But most of all
I remember mommy.

I was young and very dumb.
Every time mommy said
"the doctor is coming over,
Go to bed,"
I hugged mommy and
Scurried off to bed.
I thought the doctor would
take away mommas pain.
I thought he would cure
Her little aches.

I remember peeking through the door
To see how the doctor was helping her.
I saw money exchanged and small plastic bag.
I thought what was in there was good, not bad.

The next day I got brave
And decided to ask mommy.

"mommy what was in that bag?"
All she did was smile and say,
"Something I hope you never want baby."

Coming home from school that day
I was determined to find out what was
"helping mommy."
I walked through the door and
didn't here a sound.
The next thing I saw was mommy on the ground.
I didn't know what was wrong
Turns out mommy was addicted
And had been all along.
To coke and Meth.
Too pot and beer.
I was to young to see.
Too young to hear.

When mommy never woke up
I called nine-one-one
They said they would be over soon
I could hear the sirens under the come.

"How old are you sweetie?"
Some lady in a suit asked.
" I'm eight in a half"
"would you like to come with us?"
" not really." I said.
Why were mommy's eyes shut?

They took me away any way.
And told me my momma passed away.
I kicked and screamed
And begged for my mommy.
Then I saw her again one day.
I didn't like where she laid.
It was a brown enclosed bed.
I walked up and threw myself upon mommy.
She was cold and didn't smell like the living.
They pulled me off quick and fast.
And let me watch the other people pass.
I didn't know what was in there eyes.
But now I know it was pity
They all seemed to cry.

Why didn't you help her?
I used to scream.
Why didn't you get her off
Methamphetamine?

Now I'm older and I'm grown
I'm proud to say I have no addictions shown
I love mommy deeply still
But her addictions were her kill.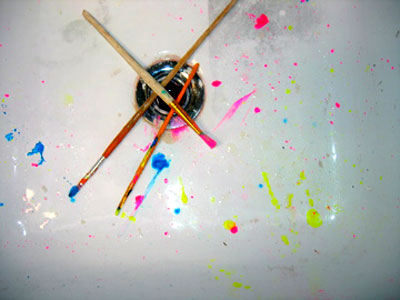 © Chelsea H., Carlsbad, CA