Time in 9:11
June 7, 2010
An everlasting clock
Molded into being by a race newly formed
First marked with charcoal on sticks and walls
The sun, the moon, the tides
Each provide a new means of keeping tract.

Certain events occur and are remembered and recalled,
While others flit past on wings of air.
Measured now in decades, years, minutes, lifetimes.
Men who stare forever at clocks, watching time pass.

Rockers creak in empty rooms,
A single spider dangles down flying through a window spot of sun.
tick.
one.

Buses rumble on the street outside.
Seven clear glasses perfectly centered on the cherry wood table top.
The boss is here and employees scatter like bees to honey.
tock.
two.

11:11 make a wish.
Happy birthday!
12:34.
beeeeeeeep..."Call it."
Jump! Snap! The picture perfect freeze-frame.

One moment stopped a nation.
Two planes stopped time.
It's 9:11.
Remember, always.
It's frustrating to have a certain time which stops you in your tracks.
Twice a day you pause and frown.

Rivers still flow and ice still melts,
But meanwhile, this beast we have created and birthed;
It's taken over.
Like the White Queen, Time rules.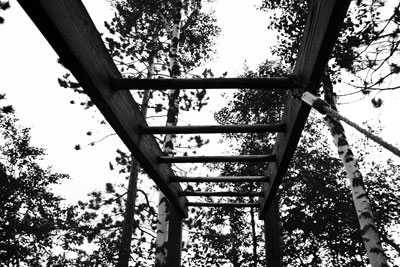 © Sara F., Cannon Falls, MN