Goodbyes...Are The Hardest Things
June 6, 2010
Goodbye
Funny how it's so difficult to say
The sun sets behind the hills
Casts an umber blanket over the field where we used to lay
Next to the weeping willow and the whispering brook
The somber dusk of our final day.

Goodbye
I can count our memories on the stars
Now it's time to let go
I guess it kind of caught me off guard
Even though I know that nothing can last forever
I never thought parting would be this hard.

Goodbye
I will always remember you, my trusted friend
Even though the nights will be colder and lonelier
And I never really wanted our journey to end
What hurts the most, O love, my flower
Here in our final hour
Is knowing I won't see you again.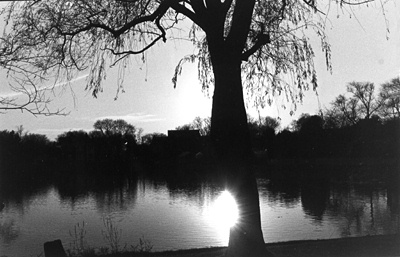 © Chuck K., Marblehead, MA