Apology
June 6, 2010
I'm sorry that everything I say
comes out wrong, twisted;
sorry that everything in my life
isn't perfect enough for you.
What do you want from me?
I can only give so much.

I'm sorry that I fail to live up
to your expectation of who I should be;
sorry that it's so hard
for you to mold me to your will.
I ask again, "What do you want from me?"
although I know I can't give you what you need.

I'm sorry that things turned out like this,
the whole world spinning and turning and leaving us behind;
sorry that I can't stand out for you,
one pale bloom in a field of wild flowers.
I keep trying to give you this elusive,
evading satisfaction of yours, but I can't.

I'm sorry that in the churning mass of you,
everything you are, everything that makes you,
you can't find these words to say, can't be truthful,
can't show how you feel, just for once!
Maybe pleasing you is so hard because contentment
within you is impossible; a nonexistent haven in a storm.

I'm sorry that as I write these words, this apology,
words fail me and this fledgling feeling of regret
dies inside of me and now I'm sorry that you can't
understand any of this; you can't feel this way!
Now I'm even sorry that I tried so hard
for so long to give you what you wanted.

I'm sorry you can't achieve your dreams,
so you push me forward in your place;
sorry you can't fight the impulses
that whisper these thoughts inside of you.
Most of all, I'm sorry you don't realize any of this,
this secret truth you fear.

I'm sorry you feel your life can't be anything,
and so you push me to live life for you;
sorry you can't come out from behind that wall,
that shield you use to keep the world away.
What you really want is right there,
if you would only reach.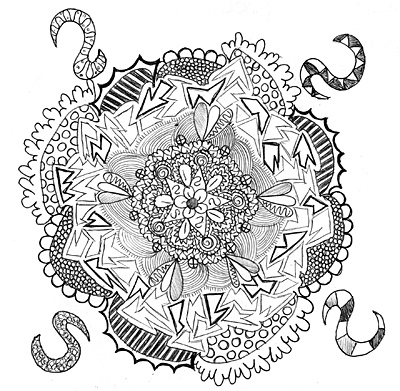 © Taylor P., Maple Vally, WA