When You See It Was Never There
June 9, 2010
Tonight I watch my mother's eyes,
As she feels her aching temples grow.
Knowing I've been living in my mind,
She called me softly to the patio.
Lately my life's been a sigh, so I comply.
Tonight, California, where I once
Thought that I was better than good enough,
Shows me my mother, who squirmed free,
Flung herself down and crawled away from a rotting fate,
And cries, pushing down those trees she planted long ago.

Gently her hands cover her broken nose-her Cherokee eyes-her crumpled bloom.
She has been proud of me, believing
I have grasped my time with milky tears and done my best
Of place among others who perhaps have no milk left to give.
I will not awaken her.
I have come outside, without clout or proof
To display. Anxious, disillusioned and timid
I scoot closer to her on the couch, the throb
Of an ugly guilt gushing through my form, and my eyes
Become moons in the desert.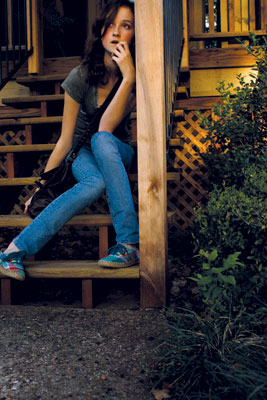 © Alissa H., Double Oak, TX