Mothers Day?
June 6, 2010
It's just another day of my life.
But why does it feel like someone's stabbing me with a knife?
You love me, yeah right.
I wish I could see that, what a sight.
You never loved me because you were too busy with the drugs.
Now I know why you never gave me kisses or hugs.
You dropped me off at grandma's for a little while.
Did you think that would make me smile?
You cut your wrists but denied it.
How could you just watch me throw a fit?
They say a mother's love for a child is so strong.
I think they were wrong all along.
How did you just watch your little girl cry.
I wish I could run away, or maybe even fly.
They even tell me I should forgive you.
How could I forgive you for all the pain and hurt you put me through?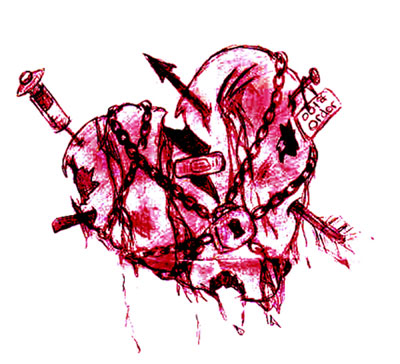 © Asia B., Hudson, MA