The Jazz Player
May 21, 2010
The Jazz Player

Bm7 A7 DM7
Modulation into a high C
Calluses on fingers

Sliding up the fret board.

The chorus:

BM7 D7 GM7
So on,

Improvisation
Never really gets old.

The bass player launches into a familiar tune,
I smile

In guitar
Octaves are my style

And Wes Montgomery is my main man.
The saxophone wails

Jazz
Is all about

Freedom of expression.

We all took little steps

To get to giant steps.
One man stands up and leaves

The expression on his face,
Tells us he doesn't understand it.

But we couldn't care less.
Music

Is our only audience.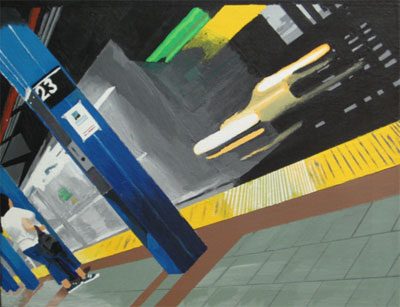 © Doug T., Pittsford, NY