Swing
June 8, 2010
Fade In.
Face front.
Smile and begin.
Your open your mouth to reveal,
Perfectly bleached teeth
And a charming smile.
Swing left, face camera 1.
A bombing happened today,
And so far twelve are dead.
Smile.
Riots broke out in the city today,
Eight police officers were hospitalized.
Swing right, face camera 3.
Yesterday five members of Congress were arrested for fraud.
Three have been released.
Smile.
Swing left, face camera 2.
This little girl went missing last night,
Her aunt was found beaten in the house where she was staying.
Please contact police if seen.
Fold hands.
One last smile,
Make it very winning,
And we're out!
Good job everybody.
Good job?!
With every swing things get worse,
More death,
More corruption,
More violence;
And you do it all with a smile.
White teeth
Framed by cheerful lips
Lie.
Swing left, face camera 1.
Face the families of the dead.
Smile.
Look at the officers off duty.
Swing right, and face camera 3.
Face those who used to believe in justice.
Swing left, face camera 2.
Look at her crying mother,
Sitting in the hospital by her sister's bed.
Let's see your smile one last time!
And we're out.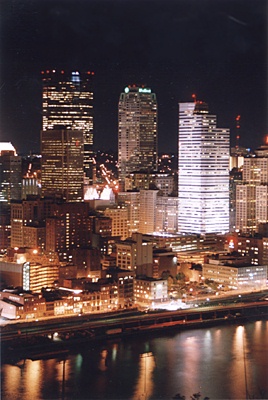 © Dena G., Pittsburgh, PA