Blind Man
June 5, 2010
A blind Man, walking errantly down a path,
with a destination unknown, a purpose not found,
but he still walks down the ever-changing path,
into the darkness of the night.

A blind Man, no more or less immune to the fear,
to love, to anguish, to sorrow, and
This blind Man is no more or less impervious
to the obstacles and challenges that sculpt the winding path.

The path is no ordinary path,
for it has no set length,
for it does not take days, months, years,
or even centuries to traverse, for it is unpredictable;
stretching through the hollows of despair and through the gardens of serenity,
and yet, it is the path of a blind Man.

The blind man cannot see what lies ahead,
but he will, he will continue to travel down his ever-changing path.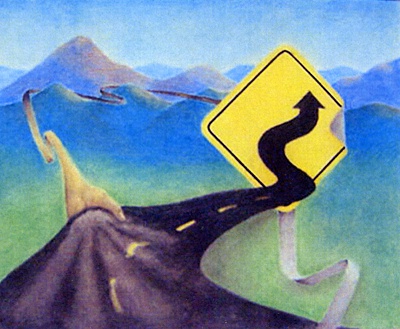 © Tyler W., Muleshoe, TX