Painting
June 5, 2010
Clear, it trickles,
because rain and tears,
they don't have a definite color.


Red, it petrifies,
because people who see red,
see men of different ethnic groups,
all wearing uniforms, guns down,
with red in splattered blotches on clothing.
So people who see red scream and cry.


Blue is calm,
because people who see blue,
see quiet rolling waves,
that engulf sand castles,
and drag the grains out to sea.

Green, it itches, and makes you sneeze,
when you roll down hills.

Gray is angry,
for when you see gray, you see the sky.
She yells and cries,
violently knocking down trees in fits of revenge.

Using the tiniest amounts,
I watch as the tip of the paint brush hits the canvass,
and red, blue, green, gray, and clear tie-dye the page.

Life is like a painting.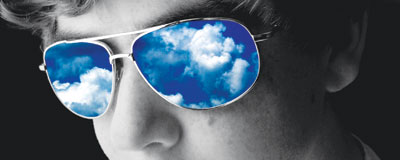 © Joseph B., Mesquite, TX