Why am I me?
June 4, 2010
Why do I do the things I do,
And cause so much misery?
Why can't I just be normal,
And actually be happy?

Am I that big of a b*tch,
To not want anyone?
To cause pain and suffering,
Over people I care and love?

What is wrong with me,
Why can't I be free?
To be happy and normal,
And not care what people think.

Why am I me,
What can I do?
I'm done with this and that,
I'm done with everything.

I made for no one to care,
And no one to love me.
Why am I me,
God, I just want to be free.

To be free of this mess,
And finally make people happy.
Maybe if I just zip my lips forever,
Then I'll be happier...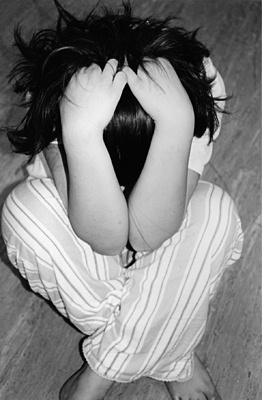 © Emma L., Wyckoff, NJ