I once had a mom
May 27, 2010
Blonde hair, Blue eyes.
No make-up, Thats a nice surprise.
Smile so big, Mom.
Your about my age,
Eighteen I believe.
Holding me close,
And smiling too.
I'm with my mom,
At least thats,
What i thought of you.

A couple years passed
Now im a bit older.
Learning how to walk and talk.
Seeing you proud to be a mother!
Looking down at your olny daughter,
To see big brown eyes,
smiling at you while holding my
hands up high.
Pick me up mom, hold me,
Thats all i want.

Five years passed
Your in your mid twentys.
It's not just you and me now
A guy got involved
whom i hate so very much
A little brother was now discovered
Now i'm a big sister.
Thanks mom.

Another couples years passed.
A new baby on its way.
Now a big family is what happened.
Five people stand.
You, me, a brother and sister, and
a step dad too.
Except the only problem is...
We dont stand together.
Living on the streets, lost your
kids, and doing drugs.
"Mom dont do that, mom please"

Brother and sister getting older,
Living out of state now with your
dad.
How much hate i still have for him,
Shouldn't matter,
At least your stepping up and being
a father.

Now i live in different places.
No mother or father.
Not even a little brother or sister
Just my friends and a grandma too
You know what sucks to admit
She's a better parent then you.

I don't talk to you, never see you.
Always lying to me,
Even on the day i turned 19.
What a mom, don't you think?
Forget that your not a mom,
Especially to me.
I thought i could nver hate you,
But i guess i just lied.

Your dying slowly,
Yet your already dead to me.
People ask how your doing.
And all i can do is reply that
you died.
They say sorry but i say thank god.
Becasue now you can't hurt me .
I'm older and wiser and tired of
all your bulls***.

Maybe next time you should think
about...
Being a mother
or
Being a loser,
who lost everything including
her first daughter.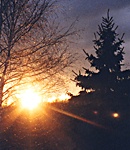 © Christy S., Germantown, NY