Who I Am
May 28, 2010
I am from chapped lips,
popcorn and cold air the culprits.
From racing my siblings down the hill,
and the pond in our old backyard.

I am from sisterly traditions,
sharing fishy crackers while watching Disney movies.
From sneaking with my sister,
to get an early peek at the Easter baskets.

I am from the Sesame St. game,
the old computer buzzing with effort.
From my first game boy,
the chunky gold plastic conjuring catchy tunes.

I am from sleepy car rides,
the fake silk of my Pink Blankey keeping me warm.
From beach trips and seashells,
salty air calming my nerves.

I am from growing up,
who I am now.
I am from changes,
loved ones lost and tears shed.

I am from peculiarities,
obsessions and crushes soon to die out.
From books, musty or new,
an escape from my world.

I am from friendships,
and awkward moments.
From pets,
guinea pigs and flea medicine.

I am from family gatherings,
fat from Italian food.
From Bible studies,
and "I pray the Lord my soul to keep."

I am from memories,
and forgotten moments.
From words and pictures,
precious things that make me who I am.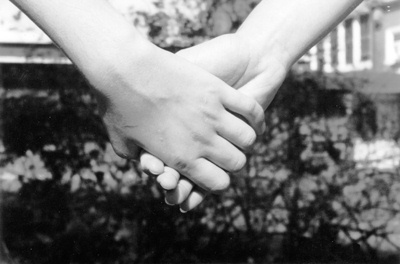 © Lauren G. Pompton Plains, NJ