Cheater...
April 23, 2010
Knocking at your window late at night, there he is. His smile, his face, his love, it all excites you.
But then there's another knock, and you see HIM! You know, that one. The one that loves you, and dates you. The boyfriend.
You panic.
What are they both doing here!?
You look back.
He's sitting on yer bed.
Your boyfriend outside.
What's going on?!
You pray that they wont find out the dark secret you hide.
Then you wake, and see it was all a dream...
But the truth is, the world already knows.
You're a cheater, and he suffers.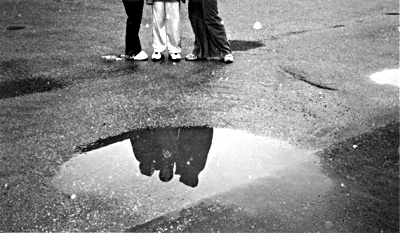 © Gary C., Pequannock, NJ