other wise
April 23, 2010
slowly falling apart
slowly dieing inside
but know one knows
composeing a mask
a mask that lies to all
who's eyes fall upon it
pain tearing
at the walls of my heart
only one person
who can numb the pain
my love
but his vioce is distant to me now
he's like my medicen
the more i'm with him
the more pain gose away
but parting from him
and his vioce
is like an empty bottle of medicen
the pain engolfs me
and he's not there
fighting as hard as i can
to push the pain away
but depression always wins
tears od defeat trickle down
my pale face
but this isnt over
i try so hard to fight it
for him
anxiaties of him leaving
tears my sheild
i fear he will grow tired
of my sad condision of depression
but i wont give up
i cant lose him
that would be the ultimate difeat
but ive come so far
he's helped mend my broken heart
but that dosnt stop the fresh
new wounds ripped open
the dreams i dream
would frighten the boogy man
but still my love dosnt give up
he mends and mends the new wounds
to my heart,
but still i wounder
will he ever grow tired
of gardening my heart?
the longing of his touch
grows
but i know it will be soon
before i get to spend
a few hours with my love
but what felt like hours
now feels like minutes
my limited time with him
passes me buy
i hate it
i hate haveing to leave him
tears explode out of my eyes
as i drive away.
each moment spent with him
is a new story to be written
but latly
i get the feeling
my love
dosnt love me
as much as he did
i feel like
were growing more distant
but maybe
im letting my fear
get the best of me,
but it matters none,
i will love him
with everything i got
until he tells me other wise.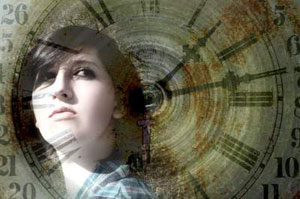 © Ryan K., Aledo, TX