Memories
May 16, 2010
Memory is a way of holding onto the things you love, the things you are,
the things you never want to lose.
Memories Hurt.
Memories Fade.
Memories Last.
Memories bring you back to the past.
Memories follow you everywhere, only to stay in the back of your mind, to keep the good times lasting.
Memories come up in bad situations, for you to realize that there once was good, it's not all bad.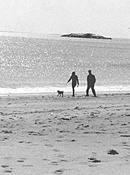 © Megan S., Marblehead, MA