Soldier Love
May 16, 2010
Through the mud and snow
I wrench myself through reality
with a grenade in my pocket and a gun in my hand.
Through the pain, torture and silent nights
I wait patiently through them
with a picture by my cot and hope in my heart.
Through the crowd of comrades
we watch them carry away a friend
with a flag on his casket and tears in our eyes.
Through it all, I will always remember
the country I fight for, thats so far away.
With gratitude and pride deep inside my heart,
my love for my country can never be broken apart.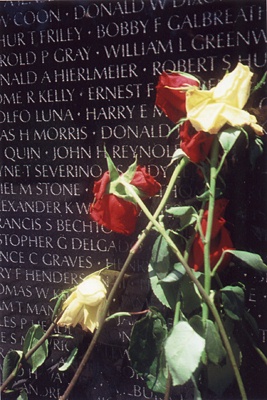 © Justin R., Angola, IN