Saving My Life
May 18, 2010
Tell me everything.
From the beginning.
How we met.
How we became what we are.
How we...fell in love.
You were so perfect.
And I...I was far from it.

I would always look up at you and think, 'I don't deserve this boy.'
But yet, you always thought the same about me. You told me so yourself.

There was so much about you that I admired, things I knew that I could never do.
The way you always played football even though you knew you would never be on the starting line. The way you were always joking around to make the tension disappear.

You were my knight in shining armour. I just never told you. You saved me from a fate that I had decided upon. Not one that God had chosen for me.

Your kisses awakened me from the stupor I was living called life.
Your love enveloped me and drew me in. I was about ready to give up on life, when you walked into it.
So many times I considered saying good-bye to you. But, I couldn't bring up the courage to do that to you. It was like God brought you into my life to show me something.
What I'm supposed to see, I haven't quite figured out yet.

So you see, in all that I have said, you saved my life. I was contemplating ending all that I knew. But you walked in and changed all that.

For all you have done for me I have done nothing for you.
So I would like to say....

...to say...


...just to say...

...Thank you for saving my life.....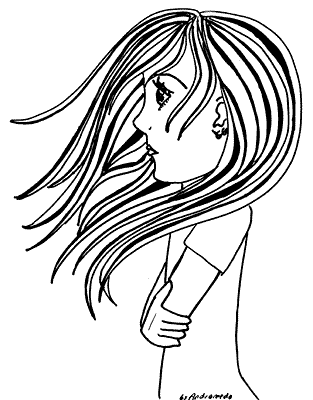 © Andromeda M., Milford, CT