Ethnic Cuisine
May 18, 2010
And on the eighth day
He took a pot,
Set it on the edge of two oceans
And let the waters boil in rage.

An eternity later,
With blood and wisdom splashing out of it,
He grabbed a pinch of German white sugar,
A spoonful of African chocolate,
A shake of Latin spices,
And dumped everything into the Native broth,
Having seasoned it with a bunch of other nations.

And here you are now,
Questioning whether the color of your skin
Makes you stand out.
It does.
Tell us about yourself,
Obviously, whites lack of blackness.
Tell us about your race,
And how they feel special.
Don't they?

If you have eyes,
You judge.
If you have eyes,
You read.
If you have eyes,
You learn
Not to judge.
Try again.

He did not intend just to melt white sugar.
Ask any cook,
Well-served food should have color.
Mix in, but don't lose your own flavor.
Every ingredient is important
For the taste of the dish.
Remember yourself,
Your background,
You deserve to be proud.
This huge kitchen thing
Was not started
To get nations mayonnaise.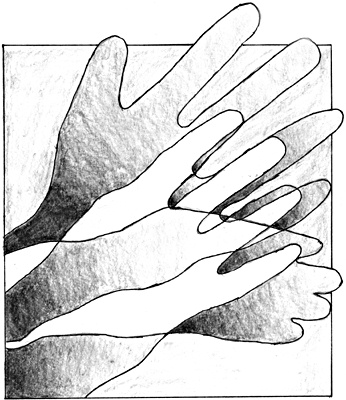 © Dawn Grace R., Barrigada, Guam