The Sea That I See
May 16, 2010
The sea is like a treasure chest.
Filled with beautiful, bright fish flashing their many colors.
Shells are scattered like gold among the gritty sand.
Creatures of all sizes drift through the calm ocean waters.
The magnificent sunsets fly by its surface like birds.
Minnows dart through the shallow sandy waters.
At night, when all is calm, the sea goes to sleep.
The sea will be ready to take on tomorrow's activities.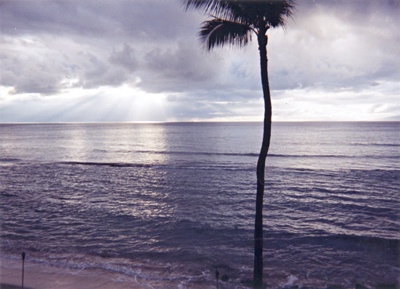 © Grayson H., Highland Village, TX