My Childhood
May 15, 2010
From my first breath
From the steps I took
To reach my dad
Words I say
To tell my family
How much they mean to me
When my father travel,
Far from me
Tears rolling down my cheek
I cried…
I didn't know he was coming back
This is my childhood.

Imagination all the time with me
Princess, dragons, and a brave king
Going all over the world
With the supernatural dog
I, the hero of my own
You have to know this
My childhood.

The tamales I robe when
Mom told me no
Childhood of love, fantasies, and bliss
Childhood my first stage of life.

When it was sunset
Thousand oceans on the sky
From far I could see
Bright, tickle magical stars
Giving light at night.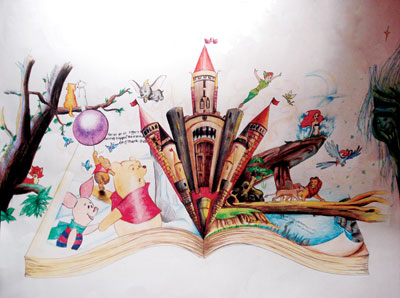 © Shirley L., Chino Hills, CA