The Lantern
May 7, 2010
The lantern, with its legato swaying
is a symphony, but of light,
hanging from the Baroque porch,
expresses its dissonant array of illumination,
its staccato flickering into the darkness of the night.
The brightness is its forte in this bar of music,
its rhythm the crackle of flames
in a burning chromatic scale.
As the wind dies down,
the lantern arrives at a fermata;
holding still on a single timbre
of wood, ultimately reaching
an adagio of its once radiant light.
The final wavering of flames in the lantern
is a tremolo, as a final flurry
of wind smothers their brilliance



in a decrescendo of luminosity.
The passionate melody of the lantern
no longer flattens the opaque vacancy of the porch,
and only then does the moon seize the song.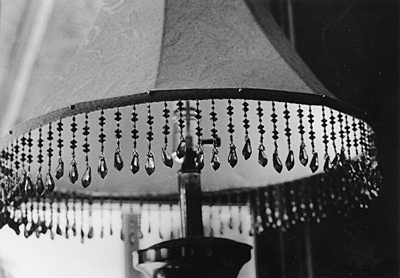 © Ashley T., Westport, MA